Sale!
Air 31 TWS Wireless Earbuds
Wireless Type: Bluetooth EDR(both sides), Ultra Low Consumption
Bluetooth Version: V5.3
Bluetooth Mode: A2DP 1.3/HFP 1.6/HSP 1.2/AVRCP 1.6/D 11.3
Frequency: 2.4 GHz
Transmission Distance: About 15 – 25 m
Driver Diameter: 10 mm
Playback Time: Upto 5 – 6 Hours
Charging Time: Approx. 1-2 Hours
Battery Type: Li-Polymer Battery
Compare
Air 31 TWS Wireless Earbuds
Introducing our revolutionary true wireless Bluetooth headset, equipped with cutting-edge technology to provide you with an unparalleled audio experience. With its advanced features and superior performance, this headset is designed to enhance your daily activities, whether you're working, exercising, or simply enjoying your favorite music.
1. LED Power Digital Display: LED digital accurately and clearly displays the remaining power of the charging compartment and the power of the left and right earphones is also clearly displayed, allowing for free control of time.
2. Long Endurance: With a low-power chip and a large-capacity lithium battery, it can be used continuously for 5 hours when fully charged, and can last for 20 hours when paired with a charging box, allowing you to fully enjoy the fun of music and games.
3. Bluetooth-compatible 5.3: The new generation Bluetooth-compatible 5.3 main control chip significantly improves its anti-interference ability in complex environments, with lower power consumption, faster transmission, and more stable connections.
4. Comfortable to Wear: In-ear Bluetooth-compatible earphones and silicone earcaps are comfortable to wear. Open the earphone case and take it out to automatically pair, providing an indescribable listening experience.
5. Satisfaction Guarantee: We strive to provide each customer with the highest standard of customer service to ensure you have a pleasant shopping experience. If you have any issues, or inquiries or need assistance, please feel free to contact us directly.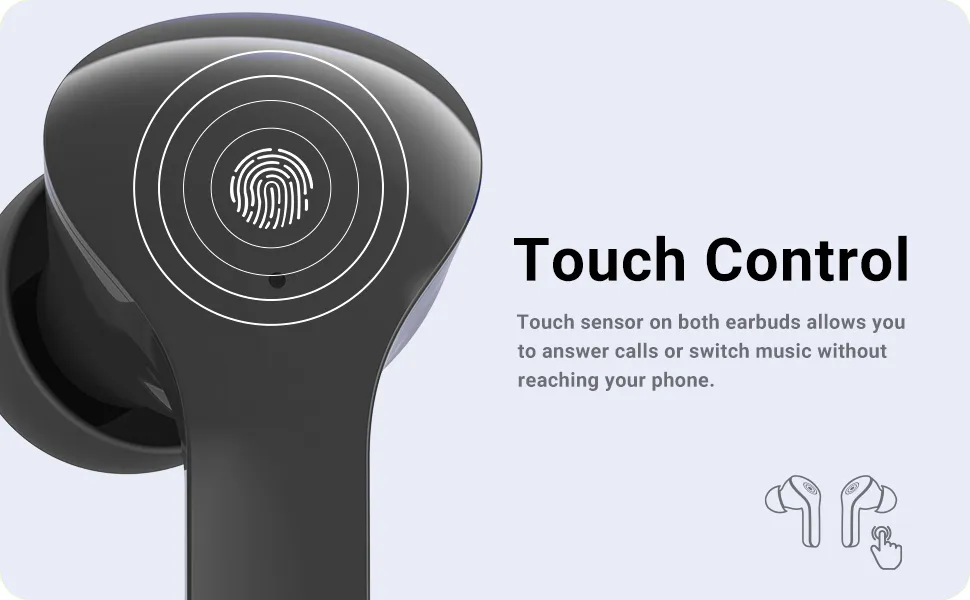 One of the standout features of Air 31 TWS Wireless Earbuds is its utilization of the latest Bluetooth 5.3 chip, which significantly improves transmission speed and stability. This ensures a seamless and uninterrupted connection between your device and the earbuds, allowing you to enjoy high-quality audio without any lag or disruptions.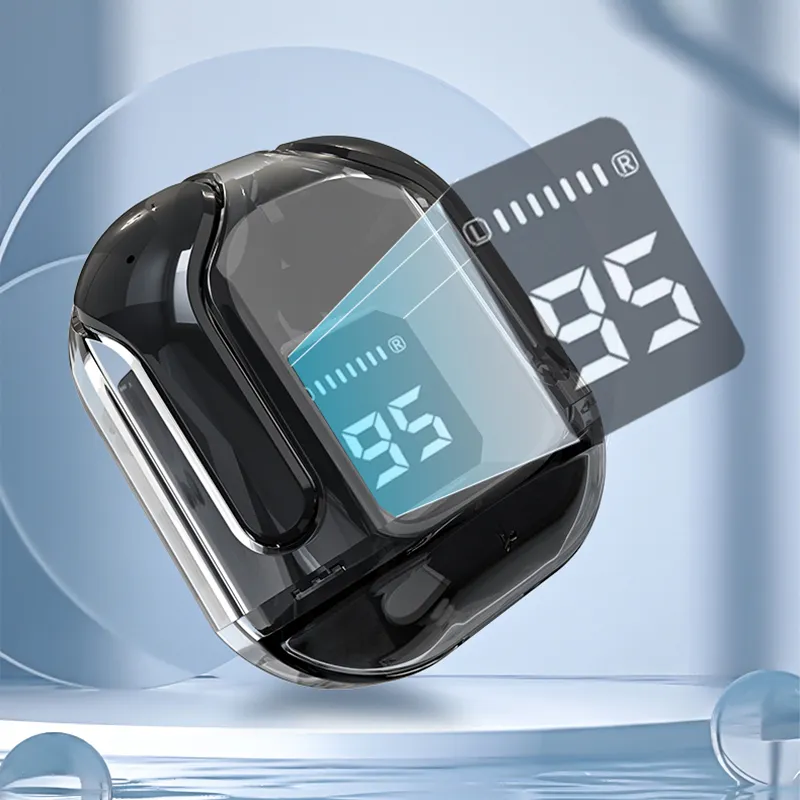 Gone are the days of manual pairing frustrations. Thanks to the automatic pairing feature, these earbuds seamlessly connect to your device as soon as you power them on. Say goodbye to complicated pairing processes and enjoy a hassle-free experience right from the start.
With Air 31 TWS Wireless Earbuds seeking a truly immersive audio experience, our Air 31 TWS Wireless Earbuds is equipped with a built-in active noise reduction IC. This technology effectively blocks out external noise, allowing you to fully immerse yourself in your music or calls. Enjoy crystal-clear audio and high-definition call quality, ensuring every conversation is clear and precise.
With a large-capacity battery, these Air 31 TWS Wireless Earbuds offer extended music and talk time. The built-in rechargeable lithium-poly 30mAh battery allows for up to 3.5 hours of audio playback at 100% volume. Additionally, the charging case provides a convenient and portable solution to extend the battery life even further, with its 200mAh capacity.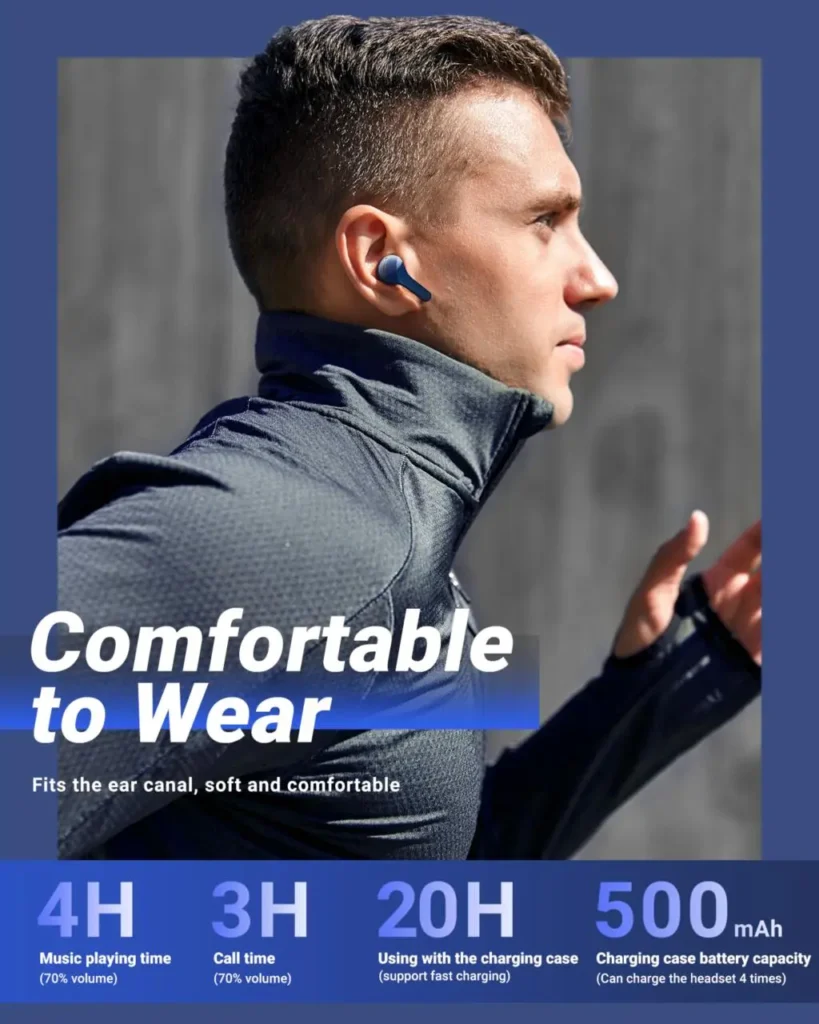 Keeping track of battery levels is made easy with the independent LED battery power indicator for each earphone and the charging box. You can effortlessly monitor the charging status, ensuring that you never run out of power when you need it the most.
In the box:
1X Air 31 TWS Bluetooth Earbuds
1X Charging cable
1X User Manual
Except these, have a look at some other Earbuds, AirPods, and AirDots here Airpods/Airdots
| | |
| --- | --- |
| Weight | 0.3 kg |
| Color | White, Black, Blue, Green, Pink |