Samsung Galaxy Buds Pro
₨ 2,500
-Samsung Galaxy Buds Pro Wireless Earbuds
-High-quality Sound
-Premium Quality
-Master Quality
-Battery Timing: 4-5 hours
-Power case charges buds: 3 times
-Charging time: 1.5-2 hours
-Bombastic High Quality Sound
-Crystal Clear Microphone
-Touch Music Control
-High Bass
-Epic Design
-Compatible with Android & iPhones
Compare
Samsung Galaxy Buds Pro R190 Wireless Bluetooth Earbuds for All Android & iPhones
Noise cancellation you can control
Escape and tune in to your own moment of Zen—all with a single tap. Intelligent Active Noise Cancellation gives you the power to adjust your settings based on the world around you, so you always hear what you want to hear.1 Turn it to High on a noisy bus or to Low in a quiet library—no need to change the volume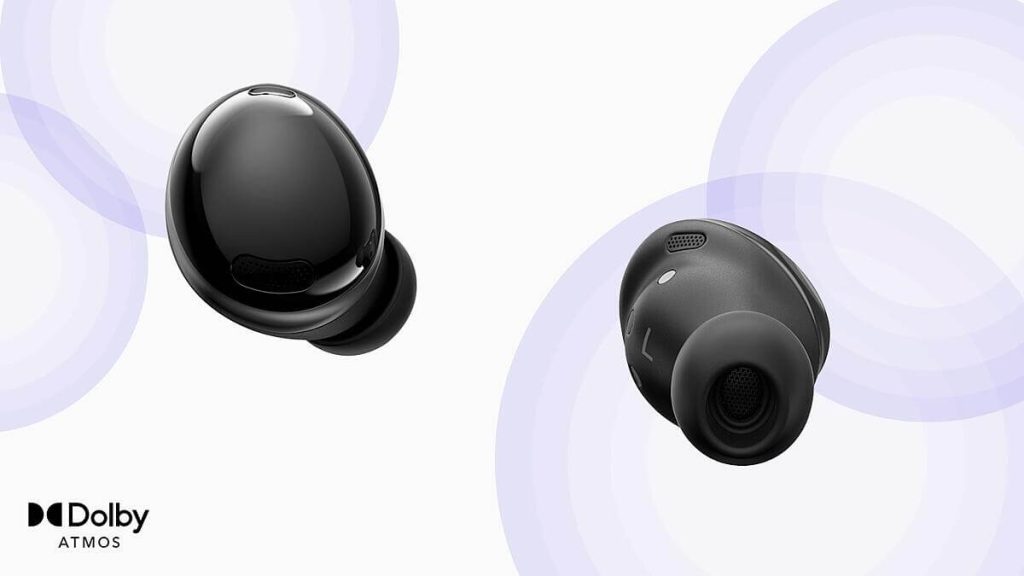 You have power over noise cancellation.
With Samsung Galaxy Buds Pro a single touch, you can escape and tune in to your own Zen moment. Intelligent Active Noise Cancellation allows you to change your settings in response to the environment, ensuring that you only hear what you want to hear. 1 If you're on a busy bus, set it to High; if you're in a silent library, set it to Low.
As Voice Detect senses your voice,
it automatically changes from ANC to Ambient tone. 2 When you chat, ANC will immediately turn off, whether you're ordering coffee or answering a call.
With premium sound, you'll be able to soak up
Thanks to custom-built 2-way speakers with AKG pitch, notes come out wonderfully from the highest treble to the deepest bass. Experience Galaxy Buddies' most immersive sound yet, whether you're listening to a new album or a podcast.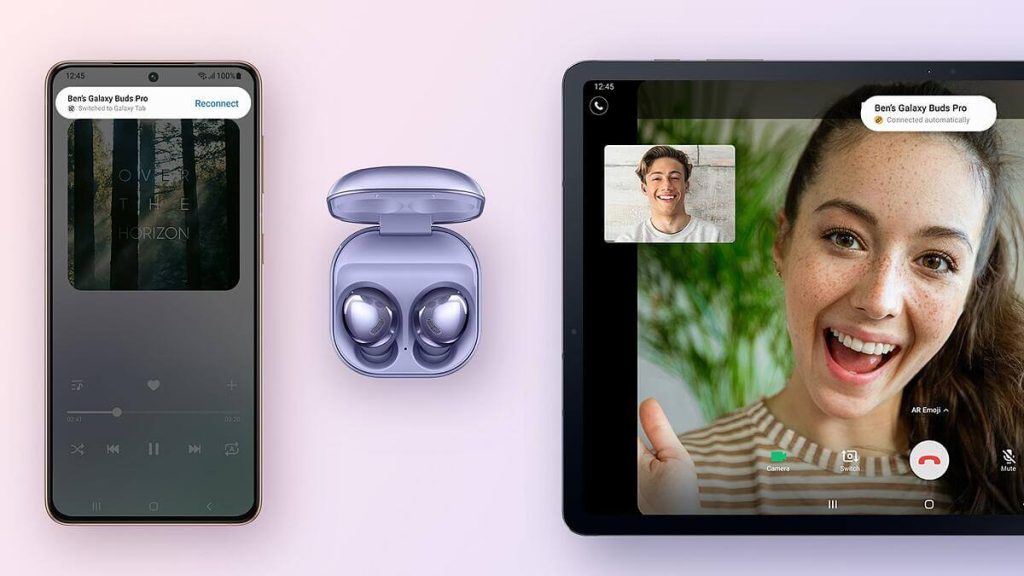 True immersion in larger-than-life audio
With Samsung Galaxy Buds Pro Experience 360 Audio so immersive that you'll sound like you're in the center of your favorite game, movie, or TV show with Dolby Head Tracking technology. The intelligent motion-tracking sensor in the Samsung Galaxy Buds Pro pinpoints the sound's path as you turn your head, giving you a strong sense of realism. You can also hear every aspect with better clarity.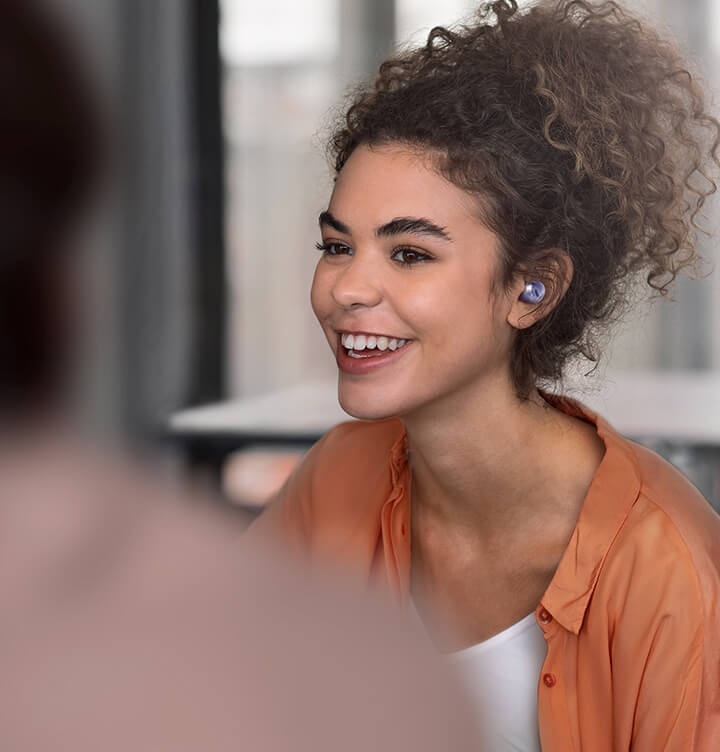 Except these, have a look on some other mobile holder here Airpods/Airdots